They say what happens in Vegas stays in Vegas. The Badgers hope that's the case tonight, as they fell to #14 Creighton (5-0) 84-74 in the semi-finals of the Las Vegas Invitational. It was a hard fought, grind it out type battle and in the end the Badgers ran out of gas.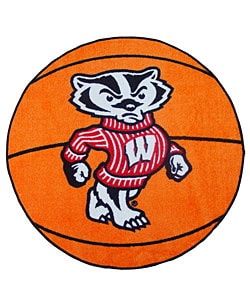 The Badgers did a lot of good things in this game, including out rebounding Creighton for the majority of the game and winning the turnover battle. However Wisconsin's 29.6% shooting percentage from 3 point range was again killer. I know I sound like a broken record, but the Badgers are going to die by the three ball, especially against good teams. When it's not falling, they won't win, especially when Bo Ryan allows them to take 30 a game.
Creighton was propelled by All-American Doug McDermott, who dropped 30 points on the Badgers. McDermott shot 10-23 and also had 8 rebounds. Three point specialist Ethan Wragge also chipped in for the Jays, knocking down 4 threes in route to 17 points off the bench.
Creighton shot 46.6% on the night, something the Badgers certainly did not want. The Badgers were outscored 46-35 in the second half after holding a one point lead at halftime.
In the last 10 minutes of the game the Wisconsin offense went into it's oh-so-famous stalemate mode, and their defense crumbled. An 18-4 run by the Blue Jays late in the game sealed the deal for them and sent them to the championship game.
no comments